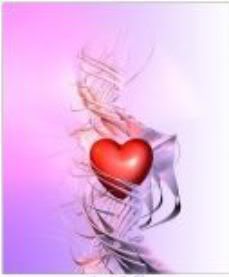 by Harold W.Becker -
Unconditional love is a dynamic and powerful energy that lifts us through the most difficult times. It is available at any moment by turning our attention to it and using its wonderful potential to free us from our limitations. It requires practice and intent to allow this energy to fully permeate our daily experience.
It begins with ourselves, for without self-love, we cannot know what true love can be.
In loving ourselves, we allow the feeling to generate within us and then we can share it to everyone and everything around us! That which we send out, returns to us in greater measure. If you have not thought about how you feel towards yourself, physically, mentally and emotionally or spiritually, we invite you to do so now.
Begin the journey that changes everything. Begin the journey of unconditional love.
"Many people have traveled this world with different dreams, purposes and aspirations. Many are masters, teachers, inventors and followers.

They were all sent by the creator of the universe to achieve one just course; "global peace and unification."

T

his course cannot be achieved without unconditional love, which possesses the magical powers of the Divine for transformation.
When the human race embraces love unconditional, then the lost will be found, the naked will be clothed, the hungry will be fed, the bombs will be destroyed and there will be peace and unity which will make us all to speak one language, 'LOVE'.

Let love abide."

--Philip D. Brown
thelovefoundation.com