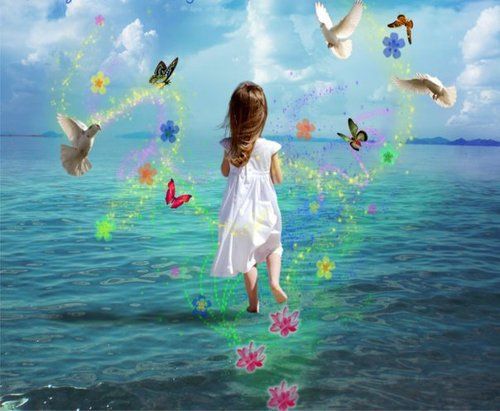 by Carrie Hart -
Your day lies before you like a pond of water. Create a beautiful thought and drop it into the pond. See how your thought causes ripples that reach out across the pond.

Take an action, full of love and wonder,and watch the ripples go across the pond of life. Call in loving, benevolent assistance and see how the golden ripples reach further and run deeper than ever before.

Every time you drop in your action or thought, the pond is different, full of the ripples sent out by others as well as the changing energies of the pond itself. It is never the same twice, so what you do today may have an entirely different effect than the same action did yesterday.

Create your beautiful ripples and then release them; let them go.

Continue to broadcast your beauty and wonder, over and over, no matter the result. One day, that beautiful and wondrous ripple of yours may release at just the right moment to change the entire world.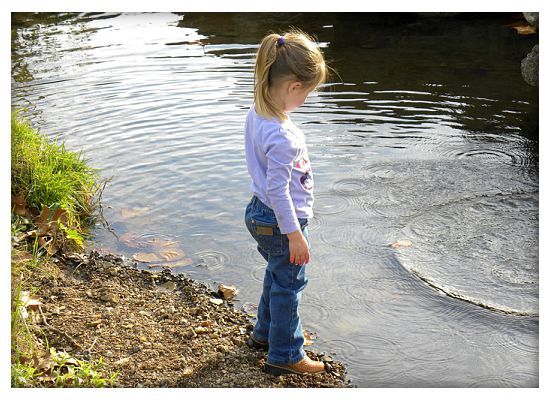 Here is a little prayer for today:
Today begins like a still pond into which I may drop my beautiful thoughts and actions. I am clean and clear, light and unburdened. Life is easy and effortless. I am full of love, full of gratitude, embracing the day which begins.
I fill my heart with love, think my beautiful thoughts, take the actions I choose, and then release it all into the world and let it be.I am relaxed and at peace. I am full of loving acceptance. I am.
carriehart.com