by Nora Isaacs -
ON A FINE AUTUMN DAY, Elizabeth Arleo stood at the ocean's edge. In her hand was a rock, which symbolized the humiliation she felt from a lifelong struggle with her weight. As she threw the rock into the sea, she imagined letting go of this shaming emotion and replacing it with positive energy; when the rock pierced the water, she experienced an immediate sense of relief. "I felt a lightness," says Arleo, 42, an attorney from San Diego, Calif. "It was a joyful experience."

Whether related to weight, work, or relationships, most of us have stored up toxic feelings that make us feel sluggish and dull. Trying a juice fast in response might refresh your body, but any physical cleanse will fall short unless you first detox your mind.

"If we do the emotional work, the other levels tend to blossom," says Richard Faulds, a senior teacher at Kripalu Center for Yoga & Health and the author of Kripalu Yoga: A Guide to Practice On and Off the Mat. If you're stuck in the past and can't enjoy the present, an emotional cleanse may be just what you need.
"UNRESOLVED ISSUES make life less enjoyable,"
says David Simon, co-founder and medical director of the Chopra Center for Wellbeing at the La Costa Resort and Spa in Carlsbad, Calif. and leader of the "Healing the Heart" workshop that prompted Arleo's rock ritual.
"A history of unmet needs erodes your sense of vitality, self-esteem, and sense of worthiness--and often leads to distressing emotional residue. "
This history can forge layers of emotional armor that leave you desensitized.
"When blocks prevent you from inhabiting your full range of emotions, you lose the low notes--but you also lose the high notes,"
says Faulds.
"If you lose the ability to feel sadness, you lose the ability to feel bliss. "
Meanwhile, the pressure just keeps building, and the resulting toxicity can have devastating physical effects. At Kripalu, Faulds sees visitors with unresolved issues and emotional baggage who suffer from a variety of physical symptoms, including chronic neck or back pain, migraines, fatigue, insomnia, and low immune response. Research also links these emotional conflicts to more serious illnesses (such as heart disease), as well as to anxiety, panic attacks, and depression.
IT'S EASY TO GO THROUGH LIFE sweeping emotional issues under the carpet--then one day it's not so simple anymore.
"There's a point where the pain of ignoring an emotion outweighs the pain of dealing with it,"
notes Simon.
This may occur after a specific event, such as a divorce, the death of a loved one, or a job layoff. For others, it stems from a sense that more is possible.
Emotional detoxification often leads to revitalization and personal reinvention. "
The energy that was used to suppress the pain is now available for creative options,"
explains Simon.
Elizabeth Arleo declares that her detox experience changed her outlook on life. Recently, she missed a self-imposed deadline at work.
"Normally I would have felt downtrodden and shameful about it,"
she says,
"but this time I didn't suffer or beat myself up. Instead I thought, I'll just correct that. And I moved on. "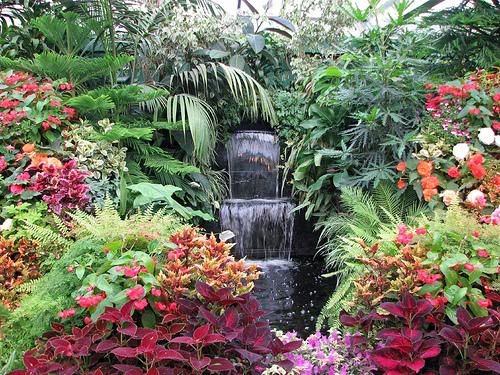 7 STEP EMOTIONAL DETOX PLAN
The best preparation for releasing old pain is to designate a concentrated period of time to deal with it. You can't sweep away a lifetime of toxicity in a weekend but you can certainly get the process started.
Here are David Simon's seven steps toward emotional cleansing and the promise of a healthier, happier future.
1. OWN YOUR FEELINGS.
If you constantly blame other people, it's likely they're reflecting qualities in yourself that you haven't fully acknowledged, says Simon. If you're serious about an emotional detox, it's time to stop being reactive and to start accepting responsibility for your emotions.
2. IDENTIFY THE EMOTION.
If you bury your feelings, you can't complete this essential task. Simon recommends formulating a sentence: "I feel--" Fill in the blank with whatever toxic emotions you're storing up, such as anger, sadness, shame, rage, or loneliness. "As clearly as possible, define and describe what you're feeling," counsels Simon.
3. MONITOR YOUR BODY.
The energy of an emotion must be dealt with before it can be processed further. Observe a feeling as it arises, and bring your awareness to any bodily reactions. "By simply experiencing the physical sensations," Simon notes, "some of the emotional charge will dissipate, allowing you to hear the message the emotion carries. "
4. CREATE A LITTLE SPACE.
Find a quiet time when you choose not to read the paper, watch TV, or engage in energy-draining conversations. Instead, listen to soothing music, eat healthy foods, get a massage, and do some yoga or deep breathing. "This creates the space you need to identify your issues and bring into more conscious awareness both the feelings and the patterns tied to a perpetual sense of emotional stress and lack of fulfillment," says Simon.
5. WRITE IT ALL DOWN.
As issues arise and emotions become clear, record them in a journal, or in a letter to yourself or to someone who has hurt you (don't send it, though!). "Allow similar memories to come to the surface and write about those as well," Simon advises. "Use language that accurately and fully expresses what you feel about the situation. "
6. FIND RELEASE THROUGH RITUAL.
Once you've identified the toxicity, create a ritual to release it: Throw a rock into the ocean, dance, walk, breathe, listen to music, write a letter and burn it, call someone you've been avoiding--whatever helps you consciously let go of poisonous emotions and symbolizes what is shifting. If you'd prefer to share your ritual with a friend, find someone you trust who'll be empathetic without attempting to solve or judge your problem.
7. REWARD YOURSELF.
Enjoy a gourmet meal, luxurious bath, or day off. "It takes conscious awareness and a commitment to personal growth to go through the process of emotional release," says Simon, "so reward yourself for your good work. "
findarticles.com